I'm excited to announce that earlier this month our team relocated to an office in Fayetteville's burgeoning Mill District.
Located at 525 S. School Avenue, our new space provides an environment conductive to collaborative work, and one better poised to meet the needs of our growing team.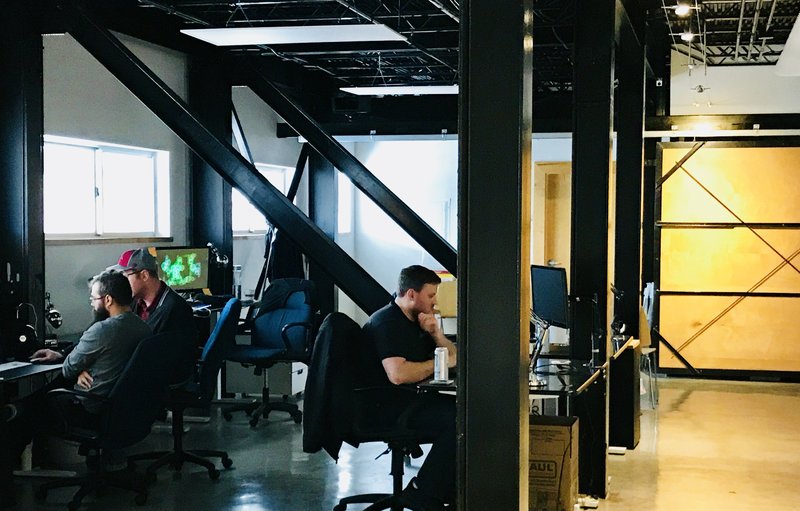 Consultants working in the new Lofty Labs office at 525 S. School.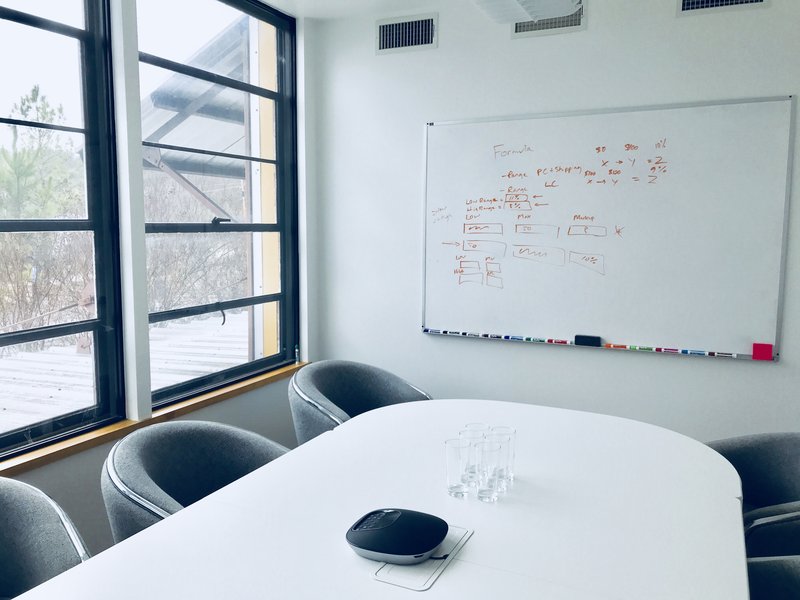 An updated and naturally lit conference space in Lofty's new office at 525 S. School.
We're excited for our colleagues and clients to join us in the Mill District!