Lofty Labs recently held its first company retreat in Branson, Missouri, where we rented a large house nestled in the Ozark mountains. As a team, we wanted to celebrate our success, and spend some time away from the everyday hustle, to think about our company vision, and work on strategies for the future.
A retreat with coworkers can test the culture of a company, but for the Lofty Labs team, it felt more like a family reunion than a company event. We already spend time with each other out of the office, but the benefit of going on a retreat is that it encourages rewarding conversations and collaboration in a new, relaxing environment.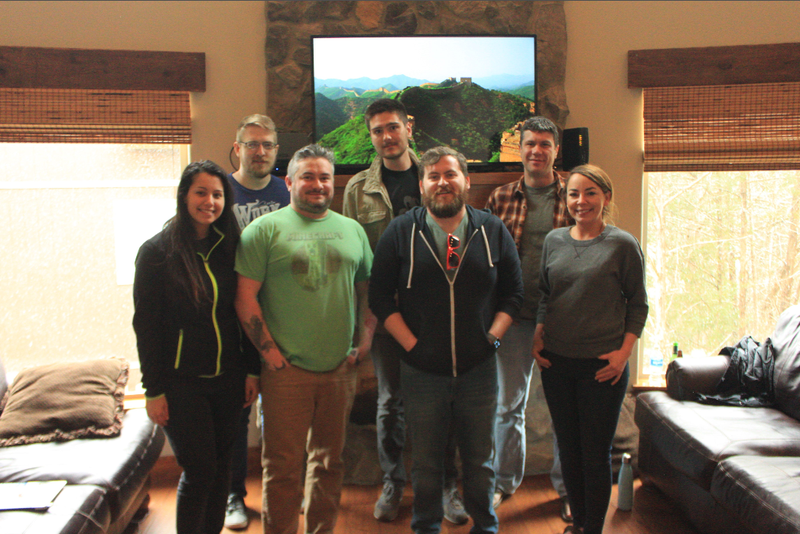 Back: Tyler Coles (Engineering), Ben Davis (Operations), Sloan Ahrens (Engineering)
Front: Josephine Hardy (Marketing), Addam Hardy (Engineering), Casey Kinsey (President, Engineering), Rikki Marler (Client Services)
Our Company Retreat
Even a retreat with a small team such as ours needed a plan. We came up with a rough schedule that combined several departments worth of content with presentations and collaborative workshops. Our retreat couldn't be 100% hands-off work so we made sure to include hours for coding, and responding to client emails. Finally, we also had some fun activities (that tended to revolve around food, but that's the kind of people that we are.)
The Itinerary
Sunday
3-4pm Purchase groceries for stay. Nearest Walmart is 16 minutes north in Branson. 
4-6pm Check in / Arrive at house
6-8pm Dinner at 'Top of the Rock'
8pm-? Drinks at house, talk from President Casey
Casey walked us through a history of Lofty Labs - from his first clients as a freelancer, to hiring contract developers to help him on projects, and finally what led us to the Lofty we know today. (The best part were the photos of the old offices, and the quaint company birthday parties.)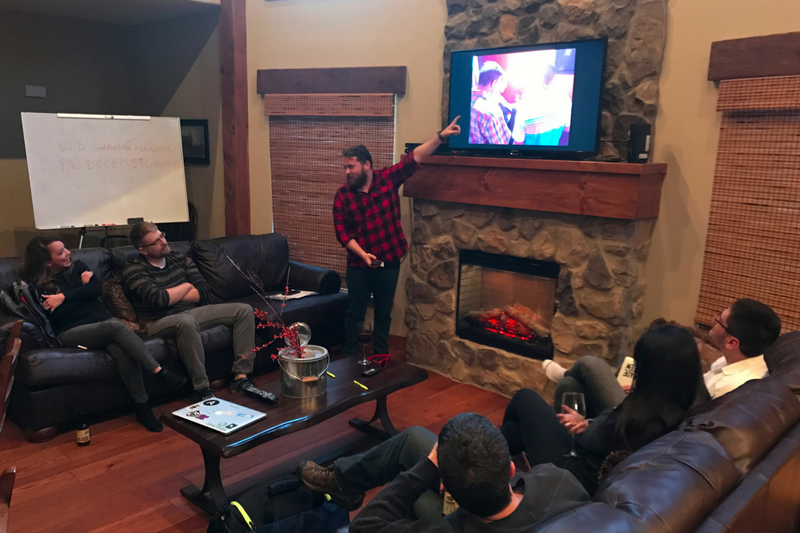 Monday
9-10am Work & Breakfast
10-11am Inbound Marketing presentation by Josie
We learned about the difference between inbound and outbound marketing, how content plays a pivotal role in attracting new clients and reducing churn, and how it operates alongside other marketing initiatives. 
11-12pm 'Who are we?' workshop by Addam
12-1pm 'What can we accomplish this year? / How can we be the best?' workshop by Addam

A frank discussion with the team led to the surprising discovery that we are all on the same page in terms of company culture, who we are today, who we want to be in the future, and some of the methods we need to implement to get there.
1-2pm Business & Vision brainstorm, Lunch
The company mission "Be Better, Do better" was born as we thought about what we do differently to our competitors, and what we want to deliver to our clients every single day.
2-3pm Work
3:00 - 4.30pm Team SWOT Workshop with Josie
We worked through our strengths, weakness, opportunities and threats as a company, and how we can use that information to improve our position as a software development and consultancy in the United States and beyond. 
4:30-6pm Work
6-7pm Team cooking time!
Addam pulled together an incredible crab boil that cooked well despite it boiling the pot in below freezing temperatures. Warning: These photos are likely to cause hunger pains. 
7-8pm Dinner
8pm - Late Movies/TV Shows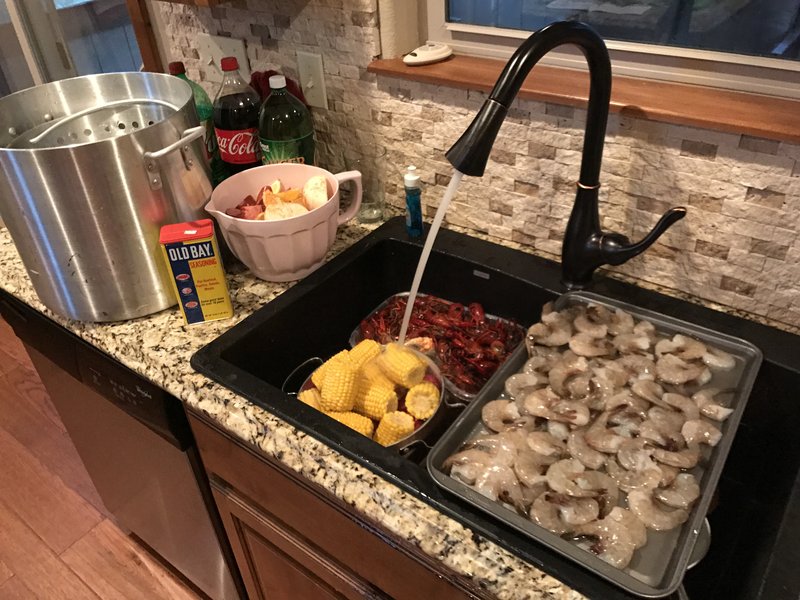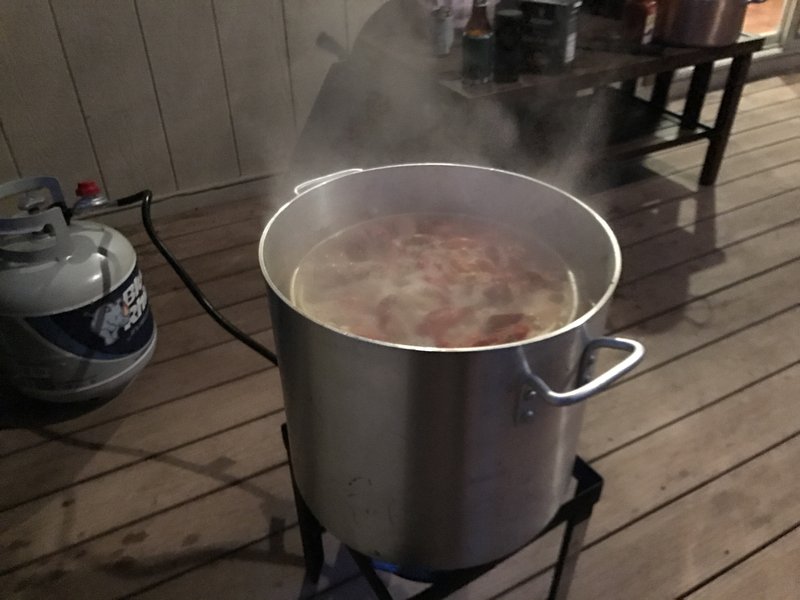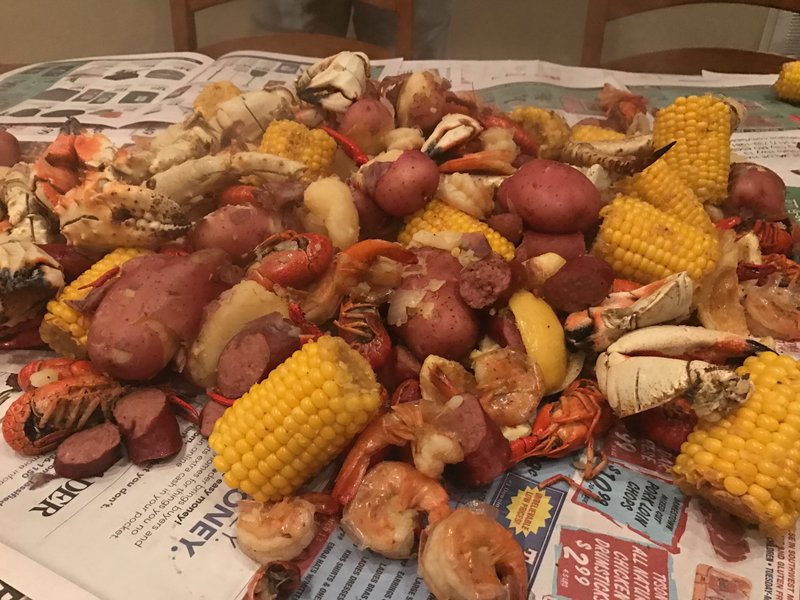 Tuesday
10am-1pm Work block
1-2pm Lunch, Client Services Talk & 16 Personalities Quiz Results by Rikki 
Client Services plays a vital role in the day-to-day operations of Lofty Labs. Rikki presented her strategy for staying on top of client deadlines, keeping clients happy throughout their relationship with us, and what we can do in the future to improve relationships.
She also had the team take the 16Personalities test, and analyzed the similarities and differences we have as individuals within the team. It was very enlightening to hear why we do the things we do, and how we can use our unique personalities to help the business, and each other, grow.
2-6pm Work block
6-7pm Dinner
7-10pm Team Competition Workshop with Josie
Wednesday
9am Check out, head home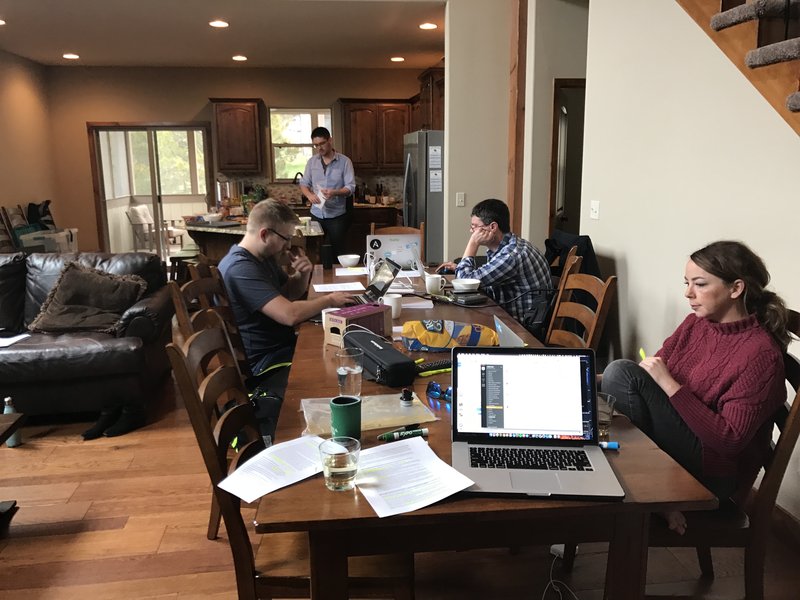 Looking Toward The Future
Our first company trip was a roaring success, and we look forward to putting the conversations we had in Branson to work in our Fayetteville, Arkansas office. We're already looking toward the future with excitement as our team grows quickly to meet the demands we have from our clients. (Since our retreat we have already hired two new engineers!)
Could you be part of our 2018 Lofty Labs Company Retreat? We're not actively hiring for any positions but we're always on the lookout for talented self-starting individuals. Follow our company social media accounts for news and updates.