What's the true cost of building a software product team? We built a FREE calculator to help you measure.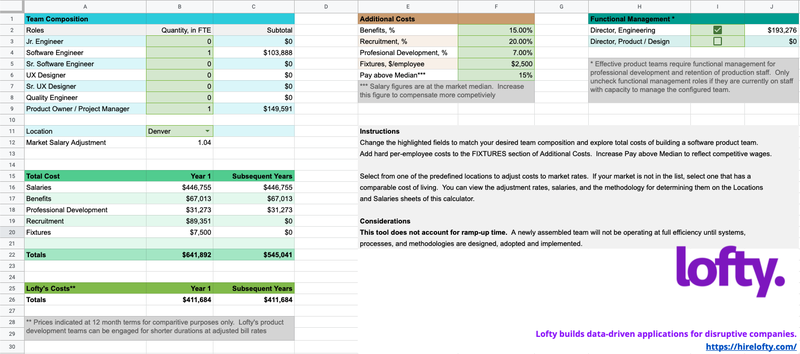 We built a calculator to help understand the full cost of building a high functioning digital product development team.
We've been building software for a long time and know what it takes to produce great product teams. Our Product Team Cost Calculator will help you get an honest look of the cost to build out an internal product team at your organization.
Total cost of hire + team composition + market adjusted rates, in one free tool.
Use the calculator to design your team and discover the cost to make it happen.
Fill out the form below and we'll send you your free copy!