Lofty's Process is a Proven System.
Embarking to build software without a structured methodology is an excerise destined for failure. After years of crafting technology solutions we've designed a process that maximizes successful outcomes.
We believe the best work can only be delivered when developers focus their attention entirely on one project. We don't sell hours, we sell teams.
Lifecycle of a Lofty Engagement
Ignition
Ignition is Lofty's secret sauce. It's a pre-development discovery and planning phase we've crafted over years of delivering software products.
During Ignition, we collaboratively design the fundamental architecture, user experience, and strategy for project success.
Iterative Development
Working through sprints using the Agile Scrum process, we iteratively and methodically execute the Ignition plan.
Your team gets to see and use the product throughout delivery, with your feedback constantly shaping and refining the final outcome. Our process anticipates change and rejects the notion of fixed scopes.
Mission Control
Software products live far longer than their development phase and must be monitored, groomed, and nourished throughout their service.
Mission Control is our High Availability and Performance service that guarantees 1 hour responses to service outages and business critical issues, 24/7.
The best way to learn how our process can elevate your business is to speak with a member of our team.
Book an Exploratory Call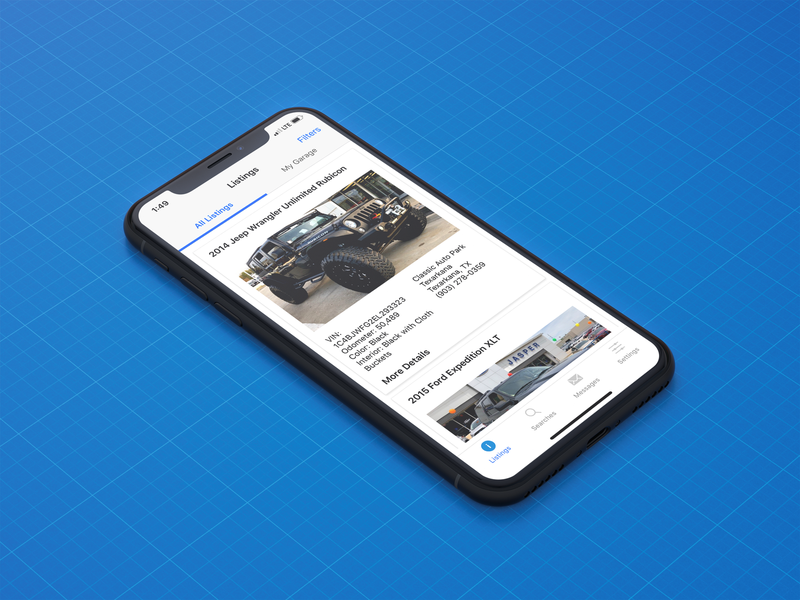 See the Lofty Process in Action
Disrupting the Automotive Auction Industry with a Business to Business Platform
Learn more